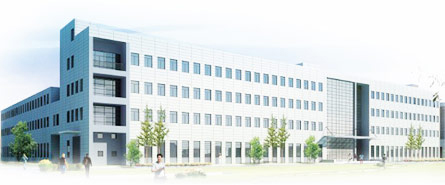 Shanghai Katalor Enterprises Co., Ltd is a big complex combined steel stockist whose business related with trade, processing, storage and transportation etc. Katalor Enterprises occupies a total area of more than 100,000 square meters warehouse and 500,000 tons steel stock, its steel processing and logistic base has the ability of processing and distributing up to 100,000 metric tons of steel annually with high efficiency. Equipped with advanced world class processing and storage facilities, Katalor Enterprises has reached annual sales quantity over 50,000 metric tons of steel and turn over 50 million USD.
Katalor Enterprises are mainly engaged in marketing and processing of various specifications of coil, plate,especially section steel,round pipe,rectangular tube and square tube.Our section steel products mainly include I beam,H beam,Channel,Angel and Bulb bar. We can supply our clients with section steel in diffierent sizes and standards,such as EN,JIS,GB etc.We have advanced ERW process,which makes us specialized in manufacturing small-diameter tube.Here are the range of sizes we can supply.Round pipe:8mm-165mm,rectangular tube:10*20mm-50*100mm,square tube:16*16mm-100*100mm.
Not only offering the steel products, Katalor Enterprises but also can offer the steel processing service. Our steel processing service includes different types, firstly it is the steel surface treatment, such as steel pretreatment (shot blasting and shop primer), Sheet Galvanized, Steel Aluminized; secondly it is the steel structure work, such as cutting, drilling, milling, turning, bending, welding etc. We have the ability to produce every kinds of steel structural parts. Thirdly, we can offer the heat treatment service ,such as annealing, normalizing, hardening, tempering, hardening and tempering, solution treatment etc.
Katalor Enterprises has 5 big steel processing centers located in Shanghai City, Tianjin City, Qingdao City, Wuhan City and Nanyang City. Every processing centers can process steel material 200,000 tons annually. So we have the capacity to process one million tons steel material one year. We can provide the machining parts, such as Steel structure of high building, Bridge steel structure, Electricity transmission tower, Wind tower, Boiler steel frame, Marine/Ocean oil platform steel structure/ steel work, Pressure vessels, Pipeline, Steel vestibule, Steel chimney, Steel structure for ship, Steel spare parts for machinery industry etc.
The processing centers in Shanghai,Tianjin and Qingdao are near by the sea port. It is very convenient to make the delivery and shipping. We can offer our own complete logistic system service include shipping, truck transportation and wharf, quickened the whole operation process. We lead the value-added new service concept and provide timely and quick service. Katalor Enterprises has passed the ISO9001:2008 quality system authentication and has always been implementing the ISO9001 Quality System and improving its after sales service network as well as trying its best to provide more convenient ,more accurate and more speedy service for all its clients.
Katalor Enterprises focuses on steel business both in international and domestic market. We have been working in the steel industry for more than 10 years. Now for catering to international steel market, we have exported our steel products to the customers from USA, South America, Europe, Africa, Southeast Asia and Mid-east etc. If we can have the good cooperation together, you will be very welcome to be our agent in your local market. We will give you the lowest price and best support to make your esteemed company to be the top class steel supplier and distributor. Join us, let's work together!